This Steinway Boston 5'4'' baby grand piano, model GP163, was built in 2007 and is in excellent cosmetic and musical condition.
Beautiful American tone.
Boston pianos are designed by Steinway & Sons and built in Japan by Kawai.  They combine some of the most positive elements of both makers: Consistency and affordability of a Japanese piano and the warmth, depth of tone, and action responsiveness of a Steinway.  It's a great combination that produces a very enjoyable instrument to play.
Lovely polished red mahogany cabinet.
In contrast to many Japan-made pianos, Boston pianos commonly feature more traditional American-style finishes; this particular instrument exhibits a beautiful polished red mahogany cabinet that is in fantastic condition. It's a great choice for more classic interiors and rooms where a black piano would be inappropriate - a fantastic musical instrument in a package that is very aesthetically appealing.
It plays itself!
This piano features the amazing PianoDisc iQ Intelligent Player System, preinstalled and included in the sale price. Invisible, with no control box, no CD's or disks needed. Play music using your smartphone, iPad, just about any modern device you already own.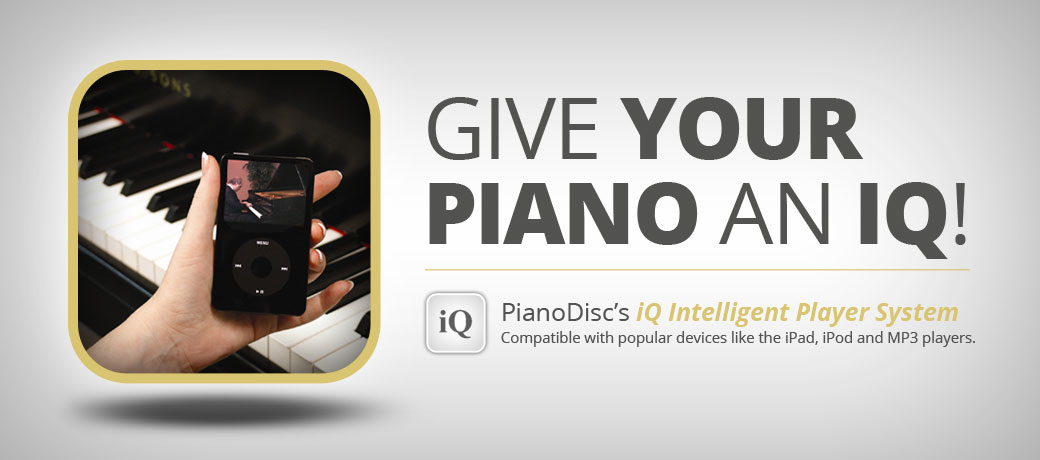 About the Boston GP-163 5'4" Baby Grand Piano
(from the manufacturer)
The Boston piano features a duplex scale, adapted from the famous Steinway & Sons design, which adds a harmonic richness that simply can't be duplicated by other instruments in a similar price range.
In comparison to other pianos, the Boston has less string tension. This reduced string tension allows for a larger, tapered soundboard, creating longer sustain, and more singing quality in the tone (as well as longer piano life). A wealth of other engineering enhancements, including optimal placement of ribs, braces, and bridges, also contribute to the Boston's superior tone and greater stability.
The Boston grand piano offers a larger soundboard in comparison to other pianos of the same length, due to its innovative "wide tail" design. This wider construction of the case means that a 5' 10" Boston grand has the same soundboard area as a typical 6'2" grand piano, creating the power, richness, and feel of playing a much larger piano.
Each Boston piano soundboard is crafted of Sitka spruce, long proven to be the most resonant material available. Boston soundboards are also precisely tapered, which allows them to vibrate more freely. In conjunction with a number of special technologies — unique patents of Steinway & Sons — the result is a powerful, sustained tone.
Fine veneers underlie the elegance of the Boston pianos — available in walnut and mahogany satin or polished finishes, as an alternative to the classic ebonized — all designed to delight the eye and enhance the player's experience.