Beautifully restored in the 1990s. The world's foremost concert instrument for generations.
---
---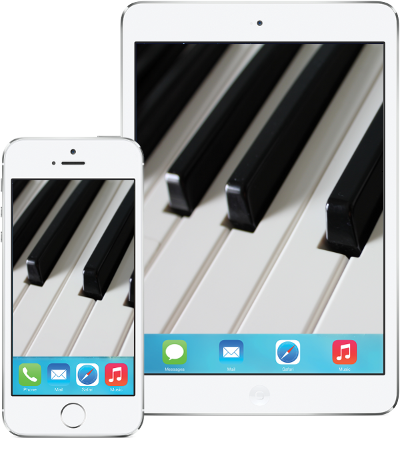 Custom Player Piano Bundle
Includes a new QRS or PianoDisc playback system custom-installed for you!
Questions? We're here to help!
A stunning restored Steinway!
This recently-restored Steinway B is a great example of why the Steinway B has been celebrated as the world's preeminent concert instrument for generations.  It is a beautifully-playing instrument, with a lively and responsive action. Its tone is broad and rich, with a capacity for power and projection that is emblematic of the Model B.
Restored in the 1990s.
This instrument received a thorough restoration in the 1990s, resulting in a worthy instrument for the most discerning player.  Materials and workmanship employed in the restoration appear to be very high-quality.
Restoration work included the following:
New Steinway action (hammers, shanks, flanges, wippens)
New pinblock
New strings and tuning pins
Restored and refinished original Steinway soundboard; excellent condition with good crown
Bridges re-capped
New ebony finish
Steinway & Sons contemporary fallboard logo applied
About the Steinway B 6'11'' Semi-Concert Grand Piano (from the manufacturer)
This magnificent 6'11'' (211cm) grand piano is often referred to as ''the perfect piano.'' It's a wonderfully balanced and versatile piano that does extremely well in intimate settings, teaching studios, and mid-sized venues.
The Steinway & Sons Model B (also known as the ''Music Room Grand'') is a piano designed for spacious homes, smaller recital halls, auditoriums, and broadcasting, recording, or professional studios.
For more than a century and a half, the world's most accomplished pianists have preferred to express their musical genius on Steinway & Sons pianos. The list includes the giants in classical, jazz, and popular music; the men and women who have shaped the world's musical heritage. Today, more than 98 percent of the world's active concert pianists choose to perform on Steinway pianos. The joy of playing and owning a Steinway piano, however, is not the exclusive domain of the virtuosi. Rather, it is a world open to all who share a love of music, fine craftsmanship and enduring quality.
Like this piano? Save it as a Favorite!
It plays itself!
Includes custom installation!
Prior to delivery, we'll transform this piano into an iPad-ready, wireless smart home entertainment device with a custom-installed player piano system. Listen to beautiful piano music any time you want, produced live at your piano with real moving keys. An included speaker gives you live vocal and instrumental accompaniment.

QRS or PianoDisc: Choose from the best.
Choose from the industry-leading QRS PNOmation3 or PianoDisc iQ Playback Bundles, either one included in the purchase price.
The power of choice.
We empower you to select the best player technology for your needs. But which one is best for you? Just ask us - We'll help you navigate the player piano world and help you find the perfect choice.
We'll custom-install the player piano system of your choice before delivery.
Also available without the player. See the piano-only listing