Powerful yet warm sound, privately owned, beautiful satin ebony cabinet.
---
---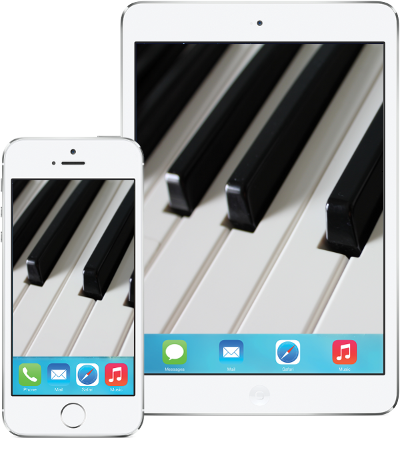 Custom Player Piano Bundle
Includes a new QRS or PianoDisc playback system custom-installed for you!
Questions? We're here to help!
This Boston 6'4" grand piano, model GP193, was privately owned and is ready for a new home.  It's an extraordinary opportunity to own a handsome, late model professional-grade piano with the unmatched legacy of Steinway & Sons, all at an exceptional value.
Powerful yet warm tone.
It's a fantastic musical instrument who's tone is deep, full and resonant with an impressive bass.  At 6'4" in length it has plenty of power with a depth of tone that undoubtedly comes from Steinway's unique design elements.  It's a joy to play.
Like all Boston pianos, this instrument is a wonderful marriage of Kawai's craftsmanship and Steinway's unique musical design elements and brand legacy.
About the Boston GP-193 6'4" Grand Piano (from the manufacturer)
The Boston piano features a duplex scale, adapted from the famous Steinway & Sons design, which adds a harmonic richness that simply can't be duplicated by other instruments in a similar price range.
In comparison to other pianos, the Boston has less string tension. This reduced string tension allows for a larger, tapered soundboard, creating longer sustain, and more singing quality in the tone (as well as longer piano life). A wealth of other engineering enhancements, including optimal placement of ribs, braces, and bridges, also contribute to the Boston's superior tone and greater stability.
The Boston grand piano offers a larger soundboard in comparison to other pianos of the same length, due to its innovative "wide tail" design. This wider construction of the case means that a 5' 10" Boston grand has the same soundboard area as a typical 6' 2" grand piano, creating the power, richness, and feel of playing a much larger piano.
Each Boston piano soundboard is crafted of Sitka spruce, long proven to be the most resonant material available. Boston soundboards are also precisely tapered, which allows them to vibrate more freely. In conjunction with a number of special technologies — unique patents of Steinway & Sons — the result is a powerful, sustained tone.
Fine veneers underlie the elegance of the Boston pianos — available in walnut and mahogany satin or polished finishes, as an alternative to the classic ebonized — all designed to delight the eye and enhance the player's experience.
Dimensions
Height: 102 cm (40")
Length: 193 cm (6' 4")
Width: 154 cm (60 3/4")
Net Weight: 374 kg (823 lb)
Like this piano? Save it as a Favorite!
It plays itself!
Includes custom installation!
Prior to delivery, we'll transform this piano into an iPad-ready, wireless smart home entertainment device with a custom-installed player piano system. Listen to beautiful piano music any time you want, produced live at your piano with real moving keys. An included speaker gives you live vocal and instrumental accompaniment.

QRS or PianoDisc: Choose from the best.
Choose from the industry-leading QRS PNOmation3 or PianoDisc iQ Playback Bundles, either one included in the purchase price.
The power of choice.
We empower you to select the best player technology for your needs. But which one is best for you? Just ask us - We'll help you navigate the player piano world and help you find the perfect choice.
We'll custom-install the player piano system of your choice before delivery.
Also available without the player. See the piano-only listing