The redesigned 7'6'' C7, built in 1989. Excellent condition, bold and rich tone.
---
---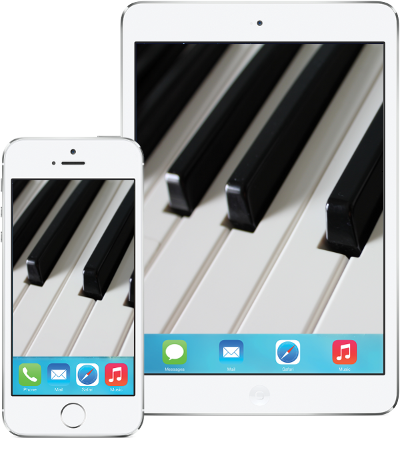 Custom Player Piano Bundle
Includes a new QRS or PianoDisc playback system custom-installed for you!
Questions? We're here to help!
An amazing piano!
This Yamaha C7 7'6'' Semi-Concert Grand Piano was built in Japan in 1989 and has been well cared for and maintained.  Don't miss an opportunity to own what many consider the most versatile semi-concert grand in the world.
The redesigned Yamaha C7.
Not all Yamaha C7's are the same!  If you've researched this model you've likely discovered that Yamaha redesigned the C7 in the late 1980s with a new scale design that increased the piano's overall length by about 2 inches and added an additional sound hole to the harp.  The older 7'4" C7 featured six sound holes while the newer ones have seven.
Fantastic sound, bold and crisp.
The new design makes a noticeable difference in the tone of the piano. The brightness and attack that are synonymous with the Yamaha grands is still present. The newer design gives a boldness, depth and clarity more characteristic of a European instrument. If you've been shopping for a 7-foot piano of any brand (Steinway B, Baldwin SF10, etc.) we encourage you to give this one a try - you'll be very pleased!
Like this piano? Save it as a Favorite!
It plays itself!
Includes custom installation!
Prior to delivery, we'll transform this piano into an iPad-ready, wireless smart home entertainment device with a custom-installed player piano system. Listen to beautiful piano music any time you want, produced live at your piano with real moving keys. An included speaker gives you live vocal and instrumental accompaniment.

QRS or PianoDisc: Choose from the best.
Choose from the industry-leading QRS PNOmation3 or PianoDisc iQ Playback Bundles, either one included in the purchase price.
The power of choice.
We empower you to select the best player technology for your needs. But which one is best for you? Just ask us - We'll help you navigate the player piano world and help you find the perfect choice.