A well-built Japan-made Yamaha baby grand at an affordable price.
---
---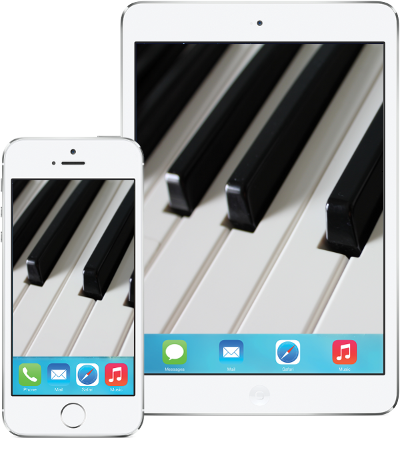 Custom Player Piano Bundle
Includes a new QRS or PianoDisc playback system custom-installed for you!
Questions? We're here to help!
This Yamaha 5'3" baby grand piano, model GH1B, was built in Japan in 1991.  It has been privately owned and well cared for.  It will be a joy to own and play in every way.
Tone and Touch
The tone of this piano is classic Yamaha: Clear and brilliant, but responsive to your touch.  A softer, more expressive touch will yield a more expressive tone.  The bass is full and clear, very much so for a piano of its size.  The touch is light with a good expressive range.
At 5'3" in length, it is large enough to provide a full and robust tone while occupying a relatively small footprint. It's a great space-saving way to own a late-model, Japan-made Yamaha grand at an affordable price.
Like this piano? Save it as a Favorite!
It plays itself!
Includes custom installation!
Prior to delivery, we'll transform this piano into an iPad-ready, wireless smart home entertainment device with a custom-installed player piano system. Listen to beautiful piano music any time you want, produced live at your piano with real moving keys. An included speaker gives you live vocal and instrumental accompaniment.

QRS or PianoDisc: Choose from the best.
Choose from the industry-leading QRS PNOmation3 or PianoDisc iQ Playback Bundles, either one included in the purchase price.
The power of choice.
We empower you to select the best player technology for your needs. But which one is best for you? Just ask us - We'll help you navigate the player piano world and help you find the perfect choice.
We'll custom-install the player piano system of your choice before delivery.
Also available without the player. See the piano-only listing