A very special opportunity: A 2008 Yamaha U1 with matching bench at a very affordable price!
---
---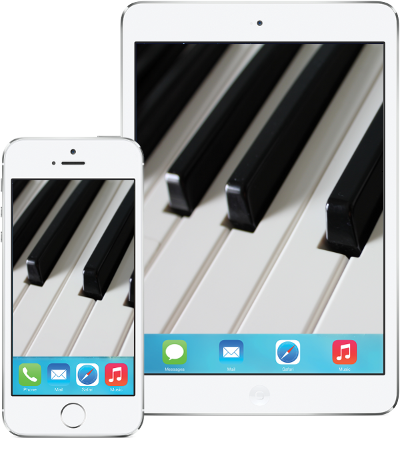 Custom Player Piano Bundle
Includes a new QRS or PianoDisc playback system custom-installed for you!
Questions? We're here to help!
A tremendous value!
The Yamaha U1 is the world's most popular piano.  Designed to meet the needs of experienced pianists, the U1 is well-suited for home or professional use by players of every age and experience level. If you've been shopping for a U1, this is a fabulous opportunity: A late-model U1 priced thousands less than the comparable new piano. 
This U1 was purchased new in the Northeast by a private individual and is in excellent condition, exactly what could be expected of a piano of such recent vintage. The touch is even and consistent and the tone is classic Yamaha - clean and crisp but surprisingly robust for a 48'' upright.
Includes original matching bench
About the Yamaha U1 48" Upright Piano
(from the manufacturer)
Designed for the experienced pianist and professional musician. Upright pianos with outstanding tone, touch and durability.  A perennial favorite among discerning pianists, the Yamaha U1 offers outstanding musical performance, setting the standards by which many other upright pianos are measured.
Features
Full length ribs into a notched liner
Solid spruce soundboard and ribs
Acoustibars
Solid copper wound bass strings
Hard maple bridges
Aluminum alloy action rails
Yamaha balanced action
Spruce keys with hardwood buttons
Grand piano key travel
Cut thread tuning pins
Mute pedal
Yamaha designed hammers with T-fasteners
Polyester finish
Resin sheet foundation
Vacuum Shield Mold Process (V-Pro) plate
Like this piano? Save it as a Favorite!
It plays itself!
Includes custom installation!
Prior to delivery, we'll transform this piano into an iPad-ready, wireless smart home entertainment device with a custom-installed player piano system. Listen to beautiful piano music any time you want, produced live at your piano with real moving keys. An included speaker gives you live vocal and instrumental accompaniment.

QRS or PianoDisc: Choose from the best.
Choose from the industry-leading QRS PNOmation3 or PianoDisc iQ Playback Bundles, either one included in the purchase price.
The power of choice.
We empower you to select the best player technology for your needs. But which one is best for you? Just ask us - We'll help you navigate the player piano world and help you find the perfect choice.
We'll custom-install the player piano system of your choice before delivery.
Also available without the player. See the piano-only listing