A handsome and musically-satisfying Steinway.
This Steinway Model S 5'1'' baby grand piano was originally crafted in 1937 in New York. It was lovingly cared for by a family who clearly kept it very well maintained, and the result is an instrument that retains its original Steinway core structural elements while being in beautiful playing condition.
Of particular note is is this piano's original vintage walnut cabinet, featuring a unique sunburst-style finish that is rarely encountered.  It is in remarkably handsome condition for its age.
Hand-signed by Theodore E. Steinway
This instrument bears the signature of Theodore Edwin Steinway (1883-1957), grandson of company founder Henry E. Steinway and president of Steinway & Sons from 1927 to 1955.  Theodore E. Steinway guided the company through many of the most tumultuous periods of the 20th century (including the Great Depression and World War II) and worked to ensure the company remained true to the European traditions of handmade pianocraft at a time when many other piano makers embraced industrialized mass-production.
All new action - Plays wonderfully!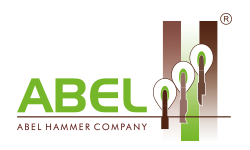 The original, genuine Steinway soundboard on this instrument is intact and in very sound musical condition.
In order to ensure a quality playing experience for many years to come, we've just restored this instrument's action with all new top-quality Abel Natural Felt hammers as well as new shanks, flanges, and wippens, custom-sized and hung to meet the exact original Steinway specifications for this instrument, installed and voiced by a local independent Registered Piano Technician and Steinway specialist.
As a result, this instrument has a remarkably smooth and consistent tone throughout with a great mixture of depth, richness, and power. The piano's touch is even with great control and precision.
An amazing value!
With comparable new Steinways priced over $114,000, you'll appreciate the tremendous value of this quality preowned specimen.
Own a piece of America's heritage.
For over 150 years, Steinway & Sons have been making the finest handmade pianos in the world and have set an uncompromising standard for sound, touch, beauty and investment value. Preferred overwhelmingly by 9 out 10 concert artists, composers, performers and countless piano enthusiasts.
About the Steinway Model S (from the manufacturer)
At 5'1'' (155 cm), this piano is the smallest of the Steinway grands. This design was introduced in the 1930s to invite the majesty of the Steinway sound into almost any space.