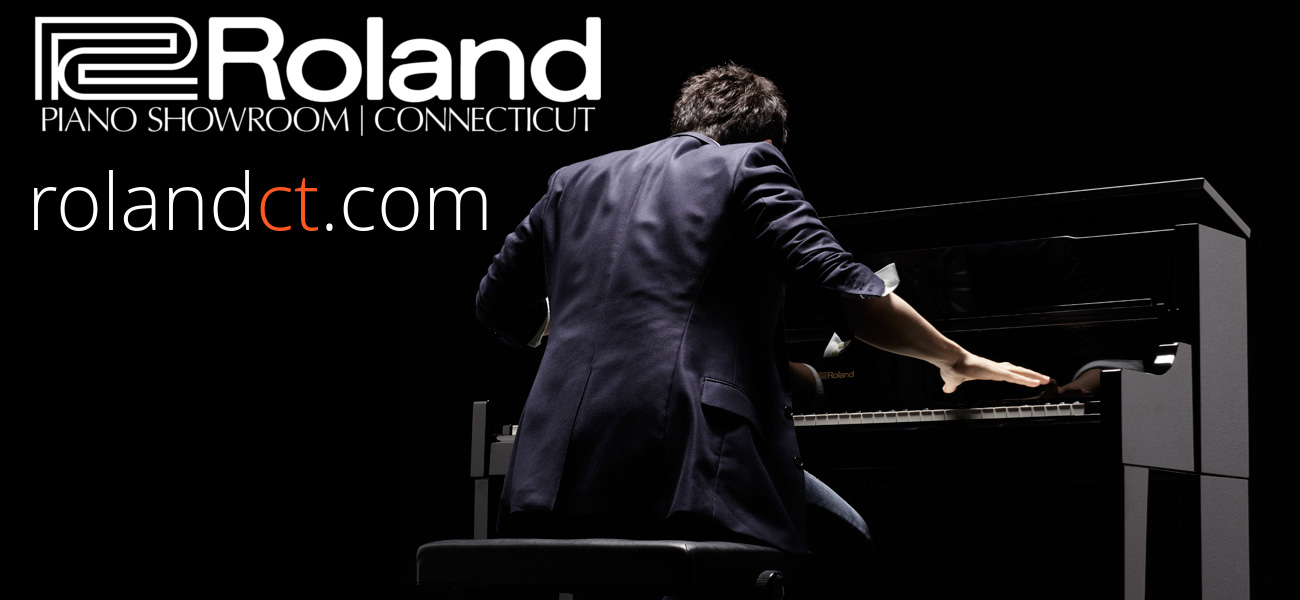 Four brand-new premium upright models have arrived: the LX-17, LX-7, HP605, and HP603.
Groundbreaking technology, a supremely natural playing experience.
An all-new generation of Roland pianos has arrived, and they are in stock and ready to play at our main showroom in New London, Connecticut.
The new Roland LX-17, LX-7, HP605, and HP603 represent a dramatic step forward in Roland's dedication to crafting an extremely natural playing and sounding digital instrument.  These new pianos feature several remarkable new technologies, including:
SuperNATURAL Piano Modeling engine: Generates live piano sound in real-time based on the exact piano preferences you provide. A complete virtual piano created without the use of sampled recordings! 
PHA-50 Wood/Composite Hybrid Action: 

Blends the familiar feel of real wood with consistency and durability of composite materials, creating an ideal digital piano keyboard.

Bluetooth connectivity integrates your piano with your favorite smartphone/tablet apps and learning tools.
Upgraded cabinetry make your Roland a stylish new addition to your home.

...and much more.
Roland pianos are sold exclusively in-store, so we encourage you to visit us today to try these exciting new pianos first-hand.  Before you visit, browse these new models in our new dedicated Roland piano online experience, RolandCT.com!