Shopping for a Yamaha U1 or U3? We'll compare the pros and cons of each to help you decide which one is best for you.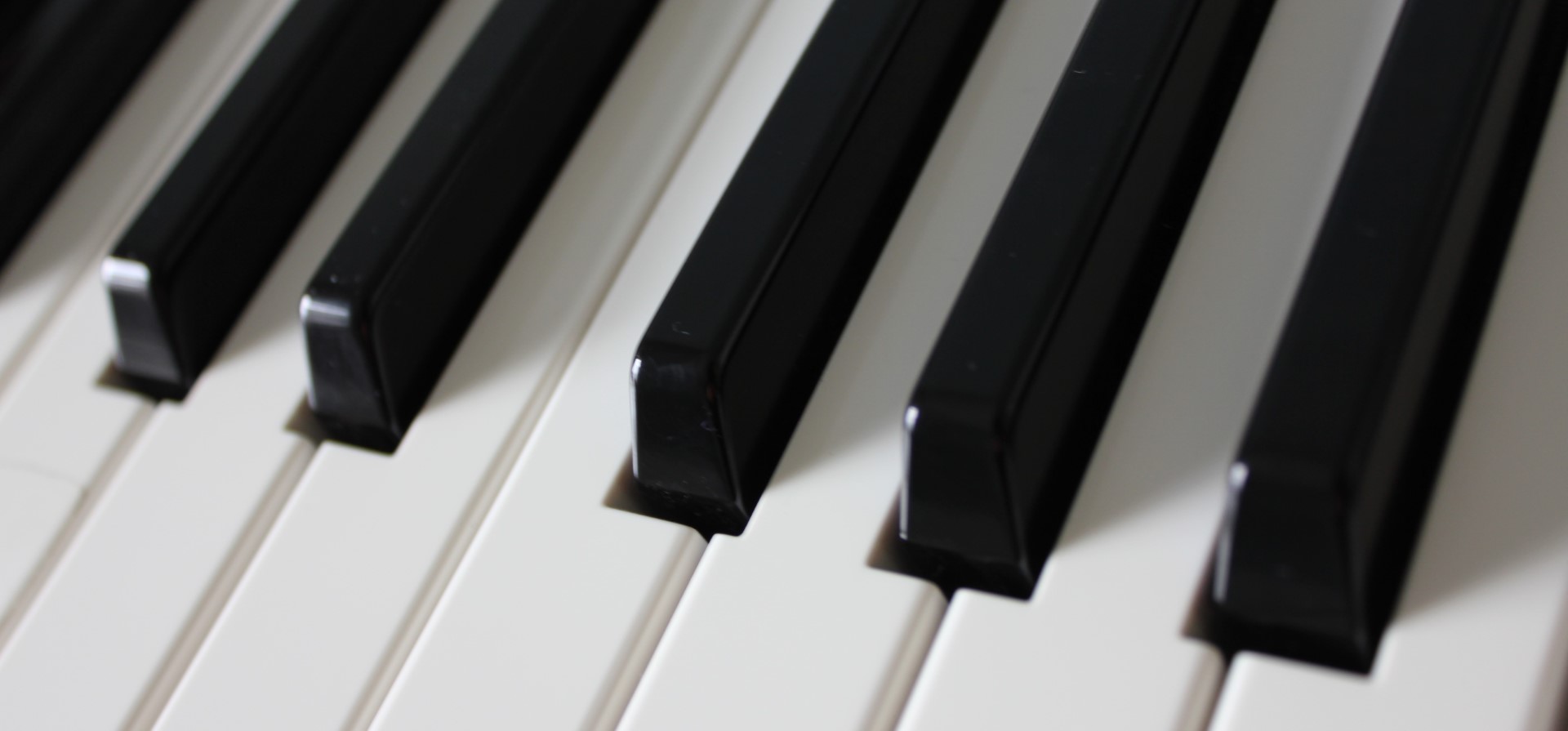 There's a reason why so many piano enthusiasts request Yamaha pianos by name. Yamaha has built a long-standing legacy for quality pianos that look, sound, and play great, and when taken care of, will last a lifetime (and then some!)
Yamaha's dominance in the piano world is especially strong when it comes to full-size studio upright pianos, where their U-Series Professional Collection (consisting of the Models U1 and U3) have set the standard for how a modern upright piano should look, sound, and feel. The Yamaha U1 and U3 are some of the world's most widely-recommended pianos, so they feature highly on many buyers' shortlists.  But choosing which model works best for your specific needs can be a bit challenging, especially if this is your first foray into piano-buying.
When comparing the Yamaha U1 to the Yamaha U3, the differences can be difficult to recognize at first glance. Still, there are a few notable pros and cons to each, which we're covering in this comparison. Let's dive in!
Yamaha U1 Upright Piano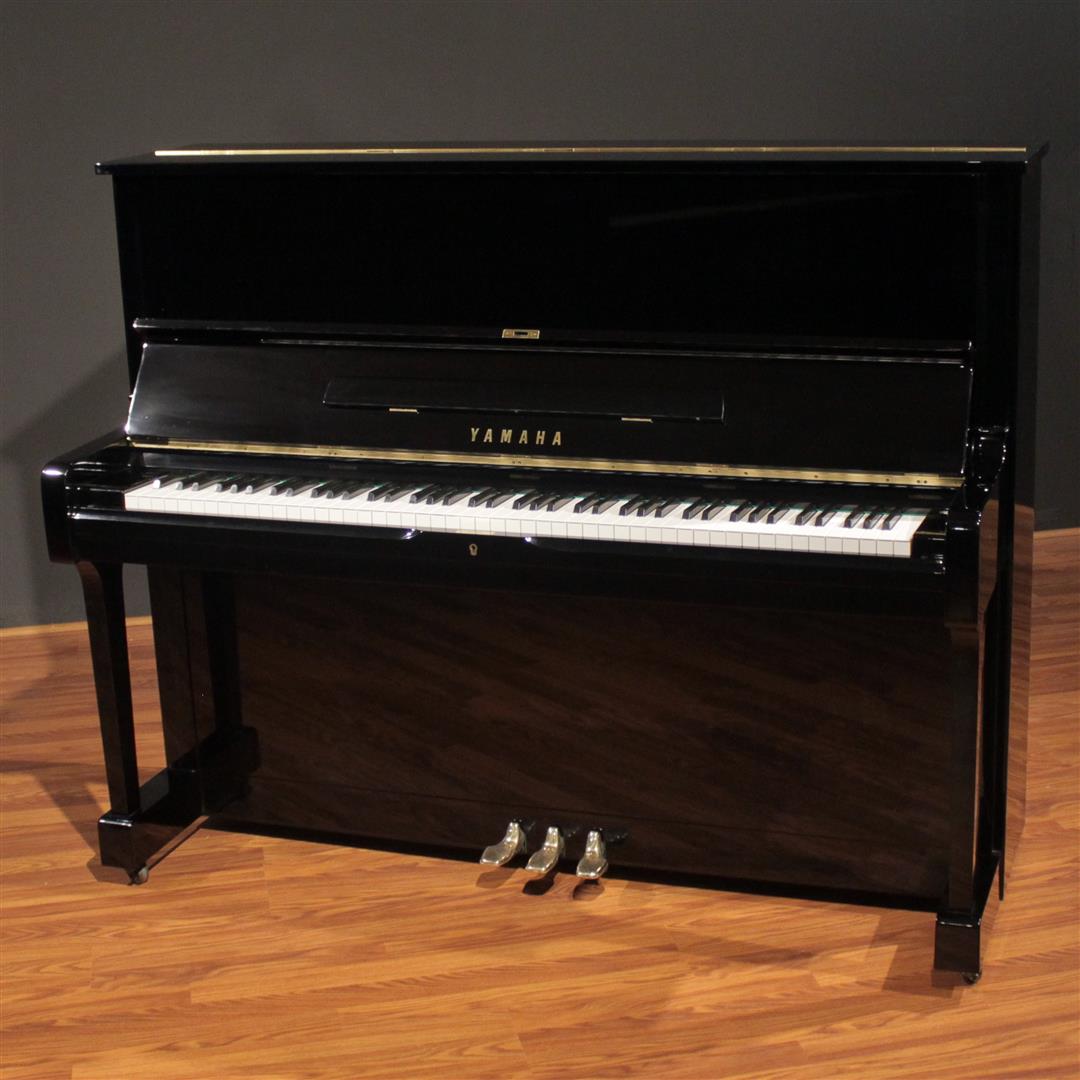 The 48" Yamaha U1 upright is a wonderful choice piano for kids and adults, regardless of experience. Many people who choose this model may be surprised to find they'll never truly "outgrow" it, regardless of how advanced they become. It will continue to produce amazing sound quality throughout the years when maintained and properly cared for.
Let's look at some of its specific qualities:
Pros
First and foremost, the U1 is an attractive looking piano. Its 48" height and it's 59" width complement each other nicely and make it a pleasant choice for just about any type of space. For homes, the volume is ideal, with a nice tonal balance across the entire keyboard. That means that all 88 notes compliment one another even at the points where the strings go from copper in the bass and mid-section and turn into steel as they make their way to treble or higher notes on the instrument. All pianos share this same design concept
Yamaha has put decades of engineering expertise into this model, particularly when it comes to quality. Premium grade material is used throughout the entire production process, while an extra thick exterior polyester finish adds protection against scratches. The action on all Yamaha U series pianos have been designed for a lighter play action which prevents hand fatigue and encourage more practice and playtime. A locking key cover fallboard prevents uninvited use, a major plus to families with small children. They've even added a built-in practice cloth to reduce the volume by up to 50% with the flip of a pedal lever.
The price point is among the most attractive in its class, offering a quality yet affordable option. And should you decide to sell your Yamaha U1, you'll find an eager market ready to pay a fair price.
Cons
As with any type of musical instrument, there are usually a few downsides worth noting, and the U1 is no different.  
Acoustically speaking, the U1 is sized for "studio"-type spaces (like average-sized living rooms, smaller classrooms, practice rooms, etc.).  If you'll be placing your piano in a larger space, you may find that the U1 might not fill the room with sound as well as the larger U3.
The difference in volume between the U1 and U3 increases as you approach the bass end of the piano (i.e., the lowest notes on the instrument).  So if you play a lot of music that relies heavily on strong, powerful left hand gestures (like more virtuosic Classical repertory), you will likely be happier with a U3 than a U1. 
However, these "cons" may not even apply to you, depending on where you place the piano in your home and your preferred style of music.
Yamaha U3 Upright Piano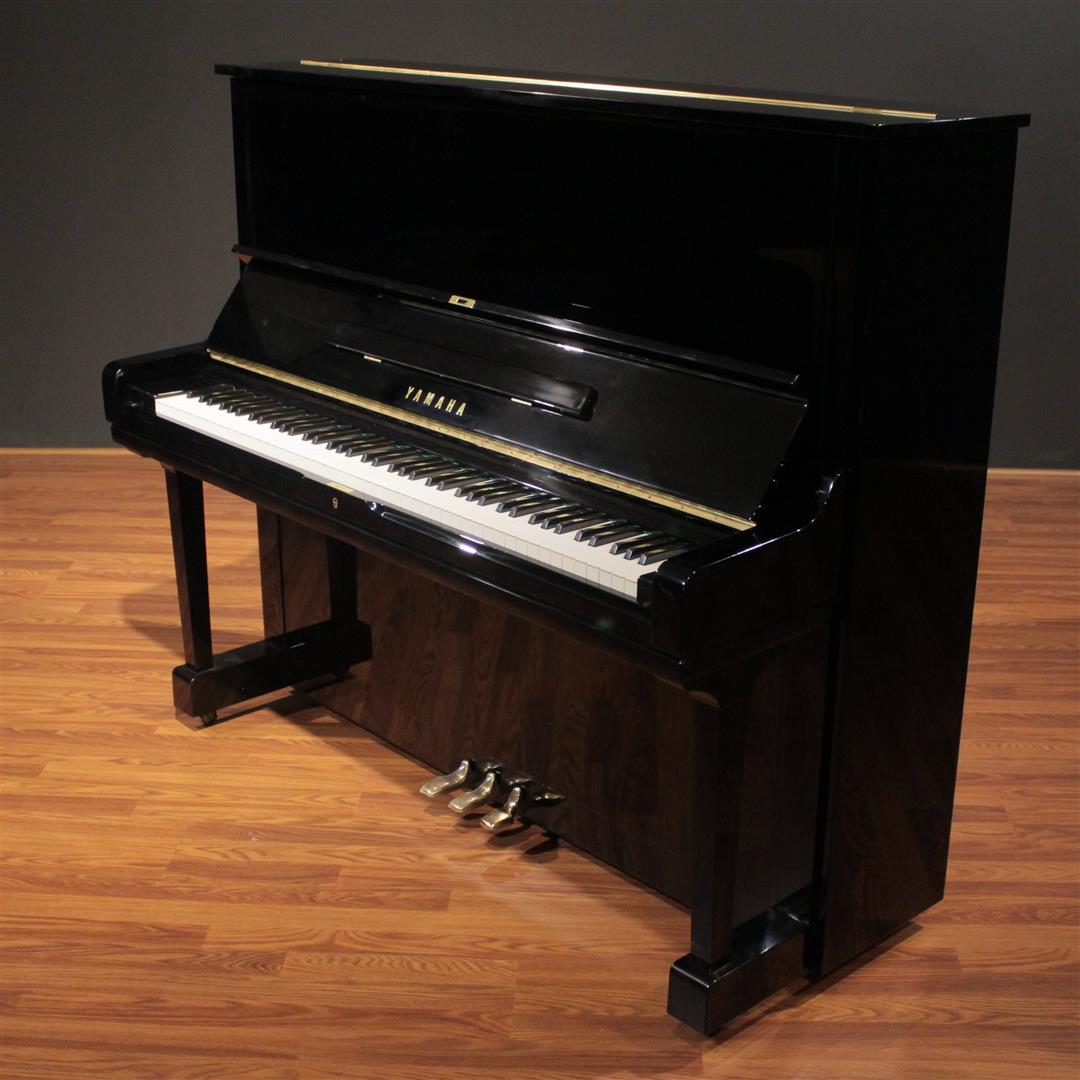 The big sister to the U1, the Yamaha U3, at 52" tall and 59" wide, offers many of the same advantages to the U1, and more. The U3 provides a sound which is both louder and richer, thanks to its larger soundboard surface area and longer bass strings.
In addition, you can expect the following:
Pros
Like the U1, you can expect premium materials throughout the construction. The built-in practice cloth cuts the volume in half, while lighter keys prevent hand fatigue. It also includes the lockable fallboard and an extra thick polyester finish to maintain its beauty.
At 52 inches in height, the U3 is literally the tallest modern upright piano that you're likely to ever encounter, so if you need to fill a larger space with sound, or if you are especially concerned with a rich and powerful bass, you probably won't find a better choice in this price class.
Cons
The larger size of the U3 creates a few potential downsides not experienced with the U1. Its extra height may not be complementary to other furnishings.
Another potential downside is often shared by choral instructors and accompanists, who sometimes need to see over the piano to the group or instrumentalist with which they are playing.  The U3's extra four inches of height can make it much more difficult to see over the top of the piano.  So it's not uncommon for choral teachers or others in this situation to prefer a U1.
Bottom Line: Should You Choose a Yamaha U1 or Yamaha U3?
For many pianists, choosing between a Yamaha U1 and Yamaha U3 is a tough choice with two potentially great outcomes. The biggest differences lie in the size and volume, with the bigger U3 offering slightly more overall sound, especially in the bass register.
However, the lower price of the U1 can tip the scales in its favor, especially since you're not sacrificing much on sound or style and it may be the best fit for your home.

Your premier source for Yamaha upright pianos.
Remarkable quality and value. 21-Point Certification. Amazing selection.
Only the Best, Shipped Nationwide.